Artificial Intelligence (AI) for Teachers Harnessing the Power of AI in the Classroom
This one-day workshop is designed to provide practical and hands-on training for integrating AI tools (specifically ChatGPT) into classroom instruction, including developing course outlines and assessment plans, such as quizzes, assignments, projects, role plays, simulations, midterm and final examination. Participants will also learn how to develop customized grading rubrics for each assessment. By the end of the workshop, participants will be able to explain the purpose and capabilities of AI tools to their students, assess the effectiveness of the tool in improving student learning outcomes, and collaborate with other educators to share ideas and best practices for using these tools in the classroom.
Explore practical strategies for integrating AI into classroom instruction
Develop course oautlines with the help of AI
Identifying and setting assessment plans through AI including quizzes, assignments, projects, role plays, simulations, midterm and final examination
Develop the customized grading rubric as per your requirements for each assessment e.g. quizzes, assignments, final exams
Get hands-on training to develop, launch and promote your course on Udemy
University Faculty, College Teachers, School Teachers, Program Managers and Coordinators, Course Facilitators /Coordinators, Curriculum Developers, Students of Education, teaching and pedagogies.
University Faculty Members
College Faculty Members
Tutors, educators
Students of education, teaching and pedagogies
Content writers of online education platforms e.g. Udemy, Skillshare, Fivver and/or Coursera
PKR/- 15,000
Exclusive of 5% SST
Dr. Munir Hussain, He is Assistant Professor & HoD Department of Entrepreneurship, Institute of Business Management who is a highly experienced professional in curriculum development, quality assurance, and strategic managament of higher education, with over 12 years of experience. He has a profound understanding of course objectives creation, development of course learning outcomes, and course structure development. Furthermore, he has led numerous curriculum development projects, ensuring that courses meet academic excellence standards. His expertise in quality assurance has been instrumental in implementing quality assurance frameworks and improving educational programs' quality assurance processes.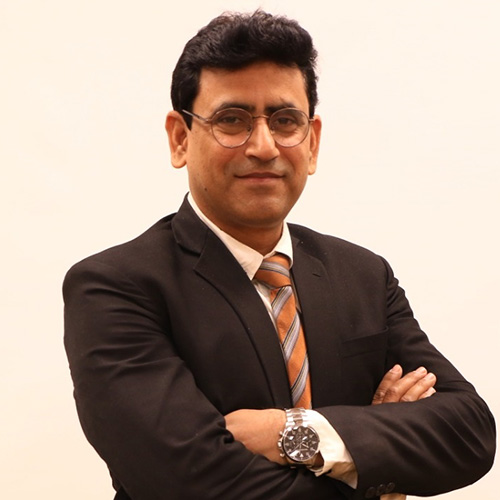 He is an expert in teaching and technology entrepreneurship, who has successfully combined his passion for teaching and business to make a significant impact in the entrepreneurial education. With a wealth of experience in both academia and industry, Mr. Shehzad is the perfect trainer for our upcoming workshop on utilizing AI tools to create courses on Udemy. He has also trained numerous educators on how to effectively utilize these AI tools to create engaging and effective courses. Join us for this exciting workshop and learn from Mr. Shehzad's vast knowledge and experience in the field of education. With his guidance, you will be able to create high-quality courses for your classes and for Udemy that are engaging, informative, and effective.