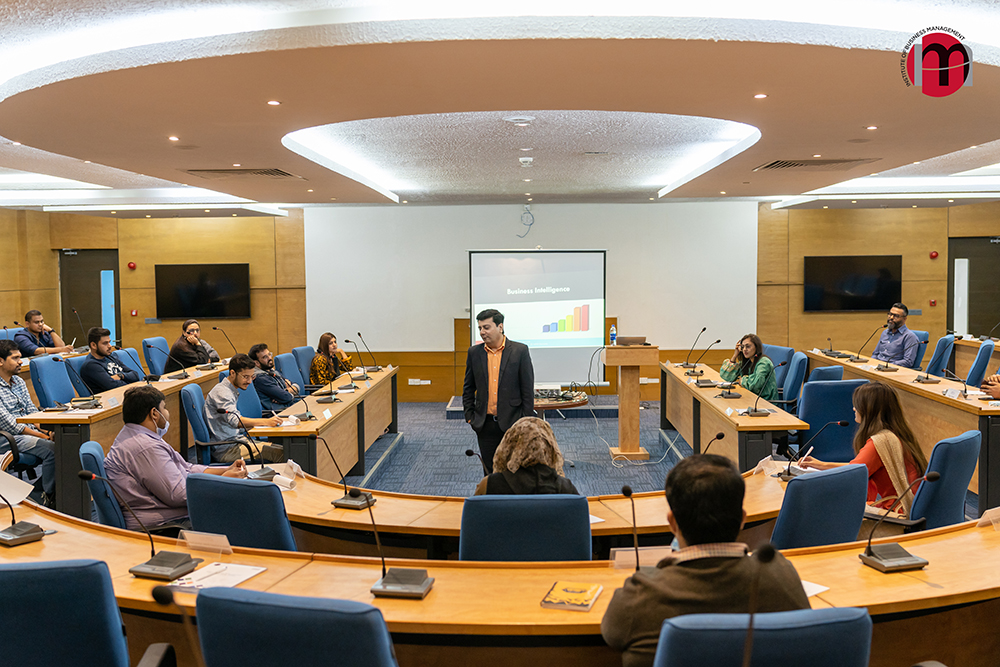 Business Intelligence & Big Data Visualization
Introduction
This workshop focuses on the transformation of data into value-added information: where to source it, how to coordinate it, and how to improve and communicate it as a scientific understanding to help business decision-making.
Effective implementation of the Business Intelligence (BI) program results in better business decisions and increased success in achieving the objectives.
In this workshop, participants can learn the data models and relationships. In addition, participants could prepare data using advanced techniques. This course introduces modern approaches to data analysis and reporting. The hands-on session will be conducted with state-of-the-art BI tools (PowerBI, Tableau).
Successful participants will receive Business Intelligence and big data visualization certification from IoBM-CIT.
Program Objectives
Create real-time dashboards
How to prepare and publish data and report to the BI tools (Power BI, Tableau)
Connect, import, shape, and transform data for business intelligence (BI)
Visualize data, author reports, and schedule automated refresh of your reports
Create and share dashboards based on reports in Power BI desktop and Excel
Use natural language queries
Use the techniques to transform data by the filter, merging, and appending datasets
Use the variety of datasets that can be used to extract values
Develop an understanding of data models and relationships
Who Should Attend
The workshop is specifically designed for:
Business, Finance, Sales, HR & Marketing Professionals
Business Analysts
Data Analysts
Research Analysts
Staff from any function who need to learn and apply data analysis techniques
Target Audience Criteria
Fresh Graduates, Marketing Assistants/Officers, Sales Personnel, IT Personnel, and Marketing Managers interested in learning how to incorporate digital marketing and strategies into their current strategy.
Trainer Profile