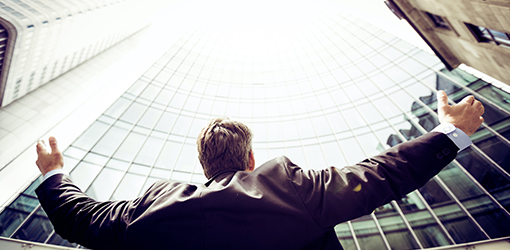 Diploma in Human Resource Management
Excelerate
At Excelerate Private Limited, our team possesses comprehensive knowledge and diversified experience in the field of Human Resource Management. We have successfully carried out various assignments for renowned organizations in the past and thus, carry an in-depth knowledge, understanding, and hands-on expertise working at Senior Leadership positions, engaged in responsibilities of Organization Restructuring, Change Management, Strategic Management, Recruitment / Executive Search, Performance Management System, Compensation, Training & Capacity Building, Learning & Development, Employee Motivation, Regulatory Compliance, Industrial Relations, etc.
We have extensive experience in conducting customized training for various organizations and institutions in the government and private sectors, which includes SBP, SBP–BSC, HBL, SCB, Bank Alfalah, IBP, Khushali Bank, PTCL, BISP, DESCON Engineering, OMV, Berger, Gatron, AKES, Brainchild, Lotte Chemicals, HRS (Global), etc.
HR needs to rapidly adapt to stay ahead of markets just like products, sales, marketing, and IT. It needs to understand the pulse of workforce dynamics, economic trends, and changes in the business to remain competitive.
EMEC
Entrepreneurship and Management Excellence Center (EMEC) is the executive education wing of the Institute of Business Management (IoBM).
At EMEC, we believe it is of utmost importance to create an entrepreneurial mindset among the upcoming business leaders so that they aspire to be job creators rather a job seeker and contribute positively to the economy of our beloved country and lift the living standards of theirs and the society on the whole. For this very purpose IoBM offers coach & mentoring from seasoned experts and also provide incubation spaces with state of the art facilities to the budding and aspiring entrepreneurs
EMEC offers you a wide range of open enrollment and customized programs led by industry experts and senior IoBM faculty which enables the business professionals to learn, apply positively and create a lasting impact. Our approach is highly collaborative, practical by nature, and underpinned by practice, theory and research. We empower people to become exceptional business leaders, increasing personal impact and organization performance.

Methodology
The course duration is five months. The program is highly interactive based on lectures, group exercises, case studies, and presentations.
Eligibility
This Diploma program is aimed towards fresh Graduates and mid-career level professionals who have entered the field of HRM in their organizations. It is also recommended for individuals who plan to develop a career in HRM.
Course Duration
The program is spread over a period of approximately five-month duration. The program requires one pre-Session Assignment consisting of a pre–workbook and case study, which can be completed with faculty support a day before the session. Class timing will be 9:30 am. to 5:00 p.m.
Individual Module Certification
Each module, focusing on a specialized area in HR, is a complete certification program. Candidates can either opt for individual modules and get a certificate for each or complete all ten modules and earn a diploma.
Program Fee
The fee for the entire program (10 Modules) is Rs. 60,000/- (or USD 300)
Each module Rs.6,000/-.
Diploma Award
Upon successful completion of the program, participants will be awarded
Executive Diploma in Human Resources Management by IoBM.
Trainers Profile